My living room is a bit of a mess right now. Six beach balls are in the process of being painted red to serve as outdoor tree ornaments.
This is not easy because the red paint doesn't like to stick to the plastic. It will take at least three coats possibly four. And then I will cover it all with a sparkly varnish to make them weatherproof. It's important to get them done so that I can hang them in the tree in front of our house for the neighborhood decorating contest next weekend. With little tin baking pan hats, they will just look just like giant Christmas balls.

My lower energy bully masculine has been setting rules for getting the balls complete. "You can't work on them during the day", it demands, "you have to work on your business."

But here's the thing. I keep thinking about the balls. I really want them done, hung, and out of my living space. The cats love to nudge them before they're dry and that just creates all sorts of mess! The balls creep into my mind as I try and edit podcast show notes, and create content for the coming week. They are demanding attention.
So, I'll take some time this morning to add another coat of paint. Time that most people designate as work time. And while I paint, I will turn on the TV or a podcast to create background noise. Allowing my head to relax. Lulling my mind into a soft state of openness.

In this state messages come.

It doesn't work this way for everyone. Television can be a big distraction. But for me, holiday baking contests allow my mind to wander, so I can hear my soul whisper desires I didn't know I had. And as I take these whispers into my meditations later in the day, I go deeper with them, learning more about what the coming year will bring.

I am reminded that this is a time of sinking inward as we approach the Winter Solstice. That it is important to take a moment and shut off the Do, Do, Do of marketing and sales, serving clients, and planning my launches.

Source has my back. Source already knows how to achieve all of that. By stopping, breathing, listening, I will lay the foundation for the best year possible in 2022.

I'll keep my hands busy with painting the balls so my mind is free to wander the dream space, discovering what is mine to make manifest in the coming year.

Like cats nudging my huge ornaments, when your Divine Feminine gives the nudge to highest frequency masculine that is time for action, the action will flow with magnetic energy, clients will flock to you, and your income will grow.

This eb and flow: Time for action, time to still the mind. Time to listen to the desires of your creativity, time to ramp up your efforts. This is what it means to work from your connection to Source. To dance between your Feminine and Masculine parts, to serve more widely, to heal more deeply, to gain respect and love authentically, to grow your business in a way that feels good to your body and soul.

This is the new paradigm of business: the Art of Feminine Business.

To support you in learning this new way, while growing your bank account, I invite you to a complimentary Feminine Business Assessment call with me. Click here to schedule your call today.
With all my heart,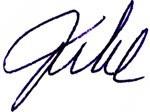 P.S. Check out this week's podcast "Thinking Different and Making The Space to Share It" with guest Stella Orange