It is the season for giving and receiving.
The time for counting our blessings.
The time for releasing what no longer serves us.
The time for mourning what is lost and celebrating what has been found.
The time to feel all the feelings and simply BE.
The time to dream and vision what you will create next in your life.
We are, all the creator/ the Goddess/ the Witch who stirs love and light into the magic of her life.
In honor of the season, I've created a gift for you:
"The Wise Witch: Rituals to Raise Your Vibration and Increase Your Income"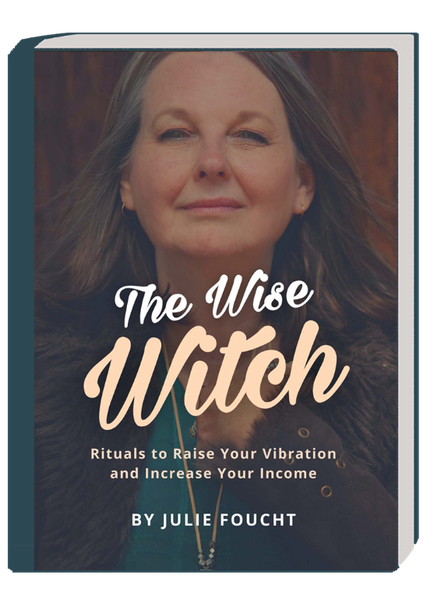 In this brand new guide, you'll learn:
A new morning ritual to open the flow of money, right clients, and inspiration;

My simple practice to raise your vibration making you more magnetic to your peeps, so they willingly pay you for your expertise. (I call this the "Sally met Harry effect". You know – they want what you're having!);
How to step into your highest alignment with Source energy and create the results your soul is longing for;
Witchy practices for marketing that combine your Feminine energies of connection, collaboration, and acknowledgment with your action- oriented Divine Masculine for better results with more ease. You get to give up feeling small and powerless pushing out content that leaves you feeling like you are speaking into a void, and start making a difference, and making sales, with your words; and
Finally, I'm sharing some of my best, most practical, Money Magic practices.
I invite you to download your gift here.
Would you do me a favor and share this link with your friends and colleagues who would also benefit? Together we can change the world.
With all my heart,