I remember the day I looked at her and exclaimed, "I'm so lucky to be friends with the Lindsay A. Miller!"
She blinked. "What do you mean?" she responded. "I'm lucky to be friends with the Julie Foucht."
It is a friendship that was decided long before either of us was born, designed to support us and our clients as well.
But it wasn't always so. When I first met Lindsay, I would hide from her!
She would show up to shoot an event I was attending and I would position myself so that she couldn't possibly include me in any of the photos.
And then it happened! I had my own photoshoot with Lindsay. I looked beautiful in the photos. And it was so much fun!
Since then, I've been photographed by Lindsay dozens of times. I bring her to my client events so my client's get the benefit of her healing through the camera lens (and some hot marketing photos to use.)
When we combine the words (my gift) with the photos (Lindsay's gift) marketing becomes truly magical.
I've learned a lot about creating a brand from Lindsay.
So, when she offered to share with my tribe, I jumped at the chance. And, not satisfied with just a little bit of Lindsay, I asked her to co-host a special three-part podcast series: Up-level Your Marketing, Why Photos Matter.
The first episode is up today (listen here), the second will be released on Thursday, and the final episode is being released on Saturday.
Goddess, this is good stuff. We get into the basics of marketing: what is it; why it's important in the sales process; and why adding photos helps create connection with your potential clients. Then we talk about clearing your visibility wounds so marketing becomes easy.
Since you might have questions about your own photos after you've listened , Lindsay and I will co-host a Facebook live in the Feminine Business Magic group on Wednesday, February 10 at 11:30 pacific. Bring your photos, ask questions about your visual brand, and meet my amazing, magical friend!
With all my heart,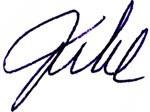 PS. Including a few of the photos Lindsay has taken of me over the years.
The story of my evolution: