I've had vision of a previous life, traveling by foot and horseback with my tribe, cresting a hill to see the Pacific Ocean for the first time.  I don't understand what I'm seeing. The end of dry land and the expanse of the ocean is so unexpected. It takes time for my brain to process. It takes time for my people to learn to live in this new place.
This past life is a foreshadowing of what we all are facing in life today.
We have come through (mostly) one of the greatest worldwide disruptions that most of us will ever experience. And while all life has disruptions; new babies, divorce, moving, job changes, death, the pandemic is something we have all done, all at the same time. It has changed the world and us.
Our vision for this new world is not yet clear.
What worked a year ago, might not work anymore.
What worked for your business pre-pandemic, might never work again.
I've been contemplating my strategies as we move into the next phase of life on the planet.
I've always been big on having a strategic plan. We do this, which leads to this, which leads to the result.
Of the many things that the pandemic taught me, being willing to ditch the plan is just the beginning.
Going back to the way I did it all before feels….
… off
… disrespectful of all that has happened
… and my Soul tells me it will not work in the same way.
So, I'm going to turn on my body compass and lead forward with what brings me joy. If something feels tight and makes my heart constrict, I'm going to shift until I open again.
Working in the feminine, I know that all will be revealed, yet not all at once. The feminine reveals bit by bit, layer by layer, encouraged by love, respect for the process and deep curiosity.
I invite you to consider, what it would be like to build your business from the feminine, using the pleasure principle to guide you; taking actions that are aligned with your soul's mission; sometimes getting it wrong, stepping into doing it the way it's always been done before realizing… that won't work anymore. (Because, Goddess, I do that more than I like to admit.)
Your Soul knows the new way and all you have to do is take the next right step. Ready to find that step?
This spring, I'm opening the doors to brand new Sistermind, to redesign business and marketing together.
Let's set up a conversation to see if this is that right step for you.
With all my heart,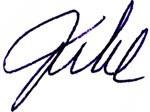 PS.. Just a reminder to join Lindsay A. Miller and I on Facebook today at 11:30 am Pacific,  to talk about YOUR photos and YOUR visual brand. Drop your questions in the group, with your photos, now so we can answer all of your questions.