It had been years since I was in a church building.
I was struck by the theater and the ritual. The stained glass, and banners, and altar setting, and the priest cleansing the space with incense and smoke.
The rituals were so comforting, even though they were no longer mine.
And then the prayers started. Words I had recited every week of my childhood and young adulthood.
"Lord, I am not worthy…."
My soul cringed… no wonder this worthiness issue is so big for so many of us. Not only is it handed down from generations of women being treated like a commodity with the message of "Be silent and marriageable", but it is written into our very cells by our own voices.
Written by patriarchal organizations to keep us small and powerless. I cringe at the betrayal of those that claim to bring us closer to God/Source/the Universe by instilling unworthiness.
And yes, for women, the bearers of original sin, its even deeper…
Imagine what the world would look like if every little boy and little girl recited each day:
Lord, I am so worthy of your love and devotion. I'm worthy of all the things my soul desires.
I'm worthy of a juicy life filled with wonder, adventure, acknowledgment and joy.
Lord, I am worthy!!!
Imagine what is possible when you are feeling lost in your business if you were to believe, I am worthy of the knowledge of my next right step.
If, when you are feeling small and alone, knowing you are worthy of connected, committed soul-sisters walking the pathway with you.
If, when the money gremlins pop up with their dire warnings of impending doom (even when your bank accounts are full), you knew, deep in your bones, that you are worthy of all the blessings and abundance of the Universe.
Would you be open to receive more?
Would you be able to give more?
Because, sweet Goddess, you are worthy.
With all my heart,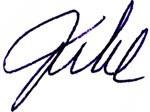 P.S. I'm gathering that sisterhood for you now. A community in which your worthiness will never be questioned, where the beliefs will be unwound from your system and released back to Mother Earth to be composted and transformed. A community in which you can grow your business and your income in a way that honors your Divine Feminine. Message me to get details.