Last week I had a session with a Style Essence coach.
It was so much fun.
She asked me, "How do you want to feel in your clothes?"
What a question, after two years of wearing sweats indoors, or my hiking clothes outdoors.
Of course, my answer was, "As a Goddess!"
I want to feel, every day, in every way, the truth that I am made of Source, Source is in me and I am part of Source.
This is true of you as well.
As I look around and see all the different faces in my world, I'm in awe of all the ways that Source presents itself. In faces that are round, or heart shaped, or square. Bodies that are tall and thin or short and squat or some combination. In smiles that are pink, or orange, or bright red. It's a kaleidoscope of beauty.
I wonder what the world would look like if we all walked as Goddesses.
I wonder what it will take for you to fully embody your Divine Feminine, your Goddess self.
Because, when Goddesses run businesses they:
Strip away the need for masks and shields that make them "acceptable" to the old rules of what a woman must be in;
Boldly burn the old contracts that said they must stay small and humble in order to find shelter in the tribe;
Turn up the vibration of their soul sending a song of invitation through the spirit realms to their right clients, like a lighthouse on a foggy night;
Take action in the physical world that is aligned to their soul purpose and directed by their Divine Feminine to grow their businesses with ease;
Make friends with Money, opening their channels of receiving so more and more may come to them;
Rewrite the formulas and strategies that the patriarch handed down, so they become uniquely theirs, magic in their potency;
Embrace the juiciness of life, dancing through the world with wild abandon, creating ripples of change with every life they touch.
I invite you to embrace the Goddess you are, crafted from Source energy, a reflection of the Divine.
With all my heart,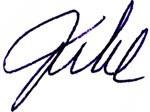 PS.. Send me a note if you want to learn more about building your biz from the Feminine.