The world used to be such a sure place.
Get good grades, earn a degree, work for a good company, retire with benefits.
That was the story we were told growing up. But then, that never was quite right for us witches. We always wanted something a little different. Unique, magical, aligned with our soul longing.
And they told us we could make a lot of money and have a huge impact on the world by following the formulas of the great gurus!
Awesome, we know how to follow formulas. We learned early how to line up in a straight line, color inside the lines and show our math strategy for each answer.
What we weren't told is that the world has no use for old formulas.
So, we started our own businesses as healers, coaches, guides and creatives.
It was good.
The world is now asking us to be unique. To be special. To be the weird auntie, or sister, or friend who:
is doing things her own way;
has crystals scattered around her home, and sages regularly;
talks to spirit guides and trees and regularly stands barefoot on the ground to feel the pulse of Mama Earth;
builds her business by listening to the whispers of her Highest Self and the Energy of Money;
takes the formulas and remakes them as her own.
Doing it this way can feel uncomfortable.
There is no path laid out before us, so we just take it one right step at a time, sometimes stumbling, then pulling ourselves back up, opening our hearts again, and taking the next right step.
This form of leadership takes MASSIVE trust.
Trust that Source is the source. Our knowing is not the source of our success. Sales conversations are not the source of our abundance. Our income, partner, parents, are not the source of living an amazing, juicy, adventurous life. Source is the source for all of it.
And Source wants you to have an amazing life. Source wants you to manifest your soul's deep desires. Source wants you to share your purpose with the world.
Source knows the path to our highest and best life. When we lean into this truth, Source will always show us the next right step.
With all my heart,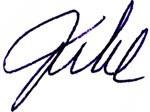 PS… if you haven't already signed up for the Aligned Within event, May 16 – 20 do it now. It's all about doing that inner work of healing and allowing ALL parts of ourselves to come alive, so we can express, embody, and create on a much bigger scale.
You won't want to miss it!
I can't wait for you to hear from the amazing thought leaders being featured and learn different ways to step into the full embodiment of your unique essence. It's going to be sooo good!