What do you know to be true about you?
It's crazy when I talk to women about their gifts.
So, so often they don't grasp what is most amazing and magical about themselves..
I see this show up in our Facebook community as well.
Bragging is essential in establishing yourself as an expert that people want to buy from., so every Wednesday, I ask the women to brag.
I don't mean little brags, but great big, shout it from the tallest building, be full of yourself brags.
Yet, so often that bragging is limited to procedural stuff..
"I brag that I got booked as a podcast guest."
Or "I brag that I worked on my signature program this week."
That's all good… all worth bragging about.
And I always find myself saying, "Why?"
"Why? Tell us about how you are a sexy-voiced, deep-thinking, HOT podcast guest?"
"What about you makes your signature program the best medicine for those that will join?"
That's where it gets tricky. Because we were all taught NOT to brag, NOT to be too full of ourselves.
And being full of yourself is the key.
Being full of YOU doesn't take anything away from anyone else. It doesn't diminish anyone else's light.
In fact, it gives permission for others to fully shine…
What would the world look like if we all walked around telling the truth about our greatness??
The other day I found a note from my granddaughter that she had written for herself. It said,
"I am a goalie. I am the BEST goalie."
And she is. She is fearless and fast, with a wicked kick and a love of diving on top of the soccer ball.
She knows how to tell the truth about who she is.
So let me ask you again, What do you know to be true about you?
With all my heart,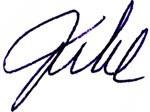 "I brag that I am filled with the wisdom of Source, a talented speaker and teacher who sees beyond what is shown to what needs healing. I am damn good at helping my women heal and open their channels of receiving so that money, love, respect, acknowledgement and joy can flow through them."