The first quarter of the year is gone. It's time to take a moment and reflect on what you wanted this year to be.
If you named your year with us back in December, are you leaning into that intention? Is it still serving you? What actions are you taking to call in your desires?
Because working in the feminine doesn't mean we throw away all aspects of the masculine.
We are all both feminine and masculine, those energies live within us.
While the feminine is dreamy, creative, revealing out of stillness, the masculine is what takes action so that those dreams become physical reality.
I'd love to tell you that meditating on new clients is all it takes…but in most cases that's just not true.
We begin in the feminine. In our ability to vision the future. We connect with Source allowing the wisdom of all that is to flow through us, revealing the possibilities.
And then we must commit to action.
We must make ourselves and our magic known in the world.
We must find the pathways to our divine soul-mate clients and craft invitations with words that pull on their hearts.
We must show up in all our sometimes messy, human glory and share our shero's journey, offering ourselves as guide to those who are coming behind us.
Now, there are some keys to make this easier. There are key words, unique to you, that will act as a summoning spell to those you are meant to serve. (And will repel those that are not yours.)
There is a rhythm of sales calls that allow both you and the prospect to come to a decision about working together that is in your highest and best good.
There are strategies to open your receiving channels, so that more money, respect and acknowledgement can flow to you.
There are the spiritual practices that will allow you to hold the energy of your Source-fueled, Divine Feminine business as it grows beyond what you imagined.
I've opened my calendar for three women to join me in putting these practices into motion so that you double, or even triple, your income this year.  
You will discover your magic marketing words and how to use them to magnetize your right tribe.
You'll learn to do sales calls the life-affirming, honoring, feminine way, so that  you feel good about sales. (It's true… you can make a lot of money AND feel really good about your sales calls.)
Together, we'll clear the energetic blocks in your path, release past life vows created to hold you back, and rewrite the ancestral rules that keep you small and powerless. We'll open your receiving channels so money, clients, love and life flow to you.
The first step is for you and I to have a conversation. Let's see if we are a fit. Click here to schedule a time that works for you. 
With all my heart,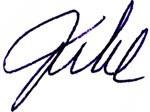 PS.. The first quarter is done, but we still have ¾ of the year to pull your vision through the veil into physical reality. Let's get it done. Schedule your call with me today.